Electric cars are taking off, slowly but surely: more than 40,400 plug-in cars have been sold to UK buyers in the first nine months of 2018, up 23% over the past year as Brits switch to battery power. Drivers are increasingly looking to ditch petrol and diesel engines, but which one should you buy and is an electric car right for you in the first place?
From the new Jaguar i-Pace, Nissan Leaf and Tesla Model S to forthcoming electric SUV rivals the Audi E-tron and Mercedes-Benz EQ C launching next year, electric vehicles (EVs) are proving ever more popular. In this handy guide, we talk you through CAR magazine's pick of the best EVs that you can buy now, and in the near future.
Flick through electric cars for sale in our classifieds
Don't forget, the UK government has been offering up to £4500 off zero-emissions cars via its Plug In Car Grant, making the higher purchase price and showroom costs much more bearable. Subsidies have put more than 167,000 plug-in EVs on the roads since January 2011 up to autumn 2018, but the incentives have now been curtailed – much to the industry's chagrin. Plug-in and hybrid cars no longer qualify for grants, while the discount for pure EVs has dropped to £3500, and sometimes less. Expect the grants to dry up altogether in time, as electrification becomes the norm.
But look past the steeper initial purchase price, and savings beckon. Your ongoing fuel bills are likely to be dramatically lower if you take the plunge and go for an EV and you'll never have to visit a petrol forecourt again. You can even charge up your electric car wirelessly now; BMW launched inductive charging (see below) in summer 2018 and you can read more about it in our handy explainer here.
What is a hybrid car? Our guide to hybrids, PHEVs and plug-ins
Pure electric cars remain a smaller slice of the market in 2018, as many buyers go for a plug-in hybrid car to assuage range anxiety. Year to date in the UK, 11,270 pure battery electric vehicles (BEVs) were registered in the first nine months of the year. This article concentrates on these full electric vehicles.
So, want to know the best pure electric car for you? Keep reading for full details – and use the quick links below to read more on the best EVs of 2018:
Best electric car 2018: a buying guide
Like any fossil-fuel powered car, battery electric vehicles (BEVs) come in all shapes and sizes, and which EV is best for you will depend on a variety of factors. You'll need proper access to charging points at work and/or home, so you can top up your battery enough to meet your typical daily range. There's no point having the hardware if you don't have the infrastructure to support it, after all.
Explained: the UK's electric car charging network 
And if you intend to use an electric car for longer journeys, make sure your local trunk roads and motorways have the infrastructure to support charging en route or consider an alternative, such as a plug-in hybrid electric vehicle (PHEV) which mixes battery tech and petrol or diesel power to provide a get-out-of-jail-free card for when pure electric range simply isn't enough.
We test the new electric London taxi
How far can an electric car go on a full charge? This figure varies heavily, depending on the battery size of the EV in question. A small battery, like in the VW e-Up, will be limited to 100 miles or so, if you're lucky. But the bigger batteries, like in the Tesla 100D and suchlike, will boast a much longer range, typically upwards of 300 miles. Just remember these in-the-lab figures may not translate to real-world range.
We've split our favourite EVs into categories to suit different lifestyles, budgets and demand for green credentials. Browse 2018's best electric cars in our listings below – and be sure to sound off in the comments at the foot of the page.
Should you still buy a diesel car? We look at the future of derv
Best electric cars for families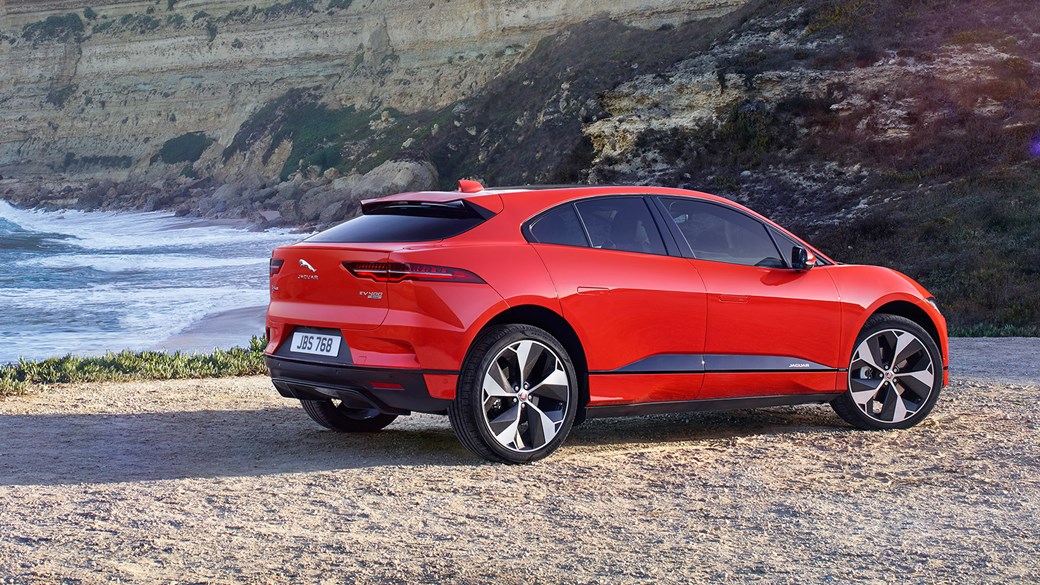 The first all-electric Jaguar is on sale now, and now we've driven the production car – you can read our full review here. The car was unveiled at the 2018 Geneva motor show and we can now see that the styling is compatible with E-Pace and F-Pace, but with an added electric twist – and there's electrical wizardry aplenty under the bonnet to decimate your fuel bills and a whole new lexicon of Jag driving dynamics. It stills steers, goes and stops like a Jag should, but there's space aplenty thanks to the efficient packaging.
The world's first mass-market electric car is back in v2.0 as a better-than-ever family electric car. Priced from around £26k, the new 2018 Nissan Leaf uses carryover mechanicals but sprinkled with a whole lot of better battery tech and a fresh wardrobe to bring it in line with the latest Nissan family look espoused by Qashqai et al. Nissan quotes a real-world range approaching 200 miles, giving the Leaf true everyday practicality creds. The interior is a bit of a letdown, but this is a very viable electric hatchback for families. We're living with a Leaf at the moment and in the first 395 miles, we've used electricity costing just £13.70 – proving the cost savings available on an EV.
Read our full Nissan Leaf review
Browse Nissan Leaf cars for sale 
Hyundai Kona Electric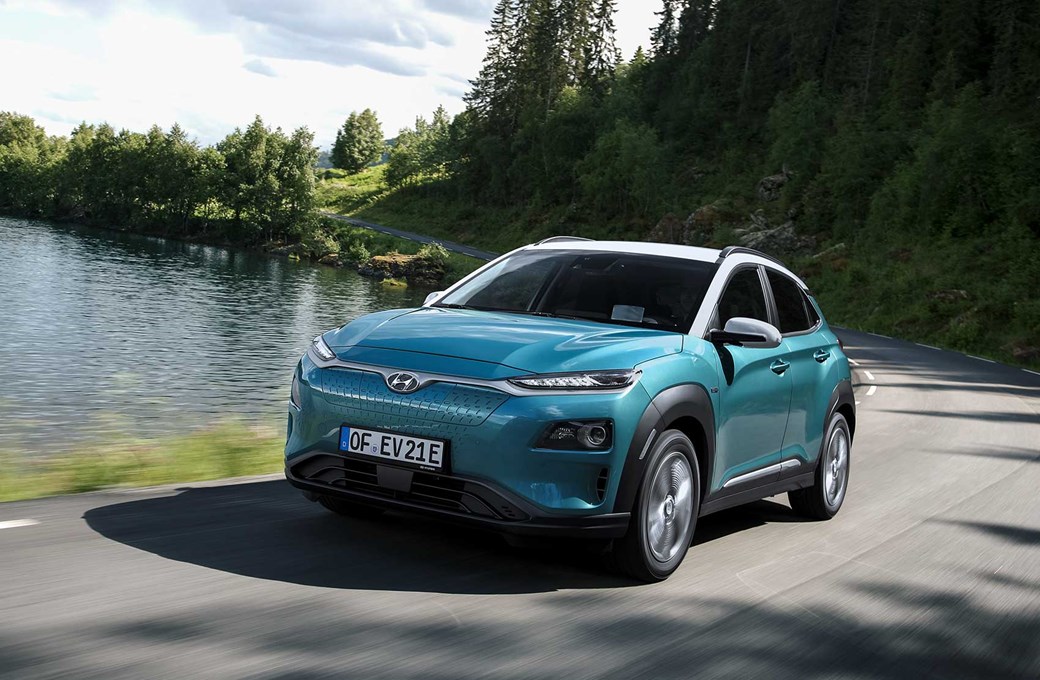 There's a new electric family car in town – and it's arguably one of the most versatile EVs on sale right now. It comes with a capacious 64kWh battery which is enough, says Hyundai, for a 292-mile range – enough for virtually all your everyday needs. Performance is predictably brisk, with 0-62mph in a hot hatch-shaming 7.6sec and we found the range was solid and reliable, averaging well over 200 miles between recharges. It's not a fun car to drive, but it is very practical, that crossover bodystyle swallowing bodies and bags with nonchalant ease. Expect to pay around £32,000 to buy one in the UK (after the government subsidy).
Read our full Hyundai Kona Electric review
Browse Hyundai Konas for sale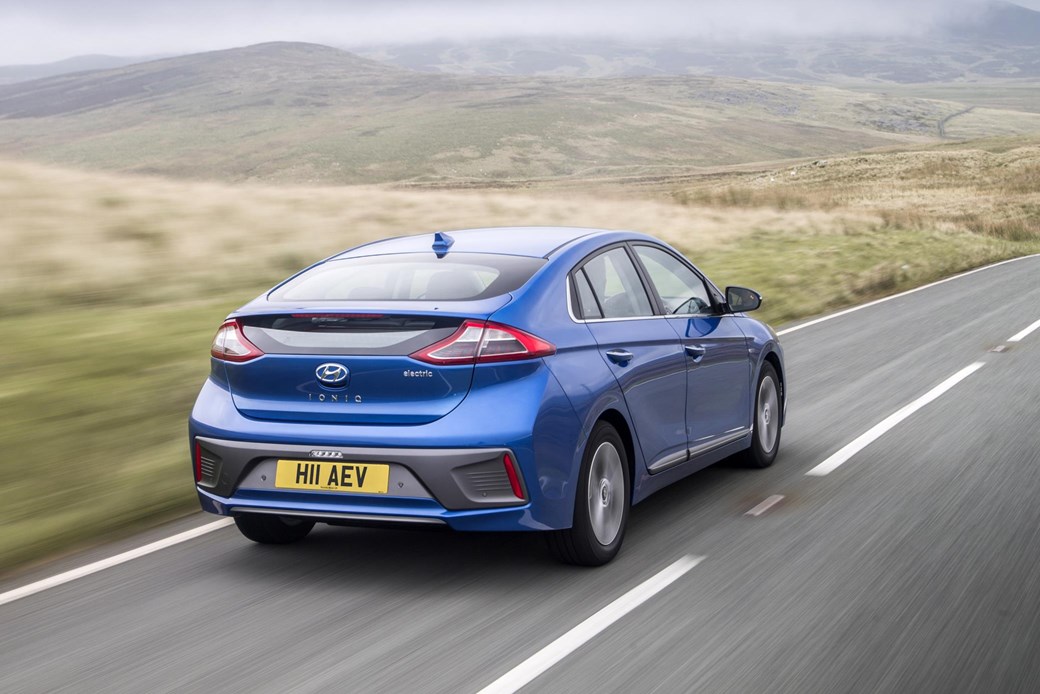 Hyundai offers its sensible Ioniq family car in a variety of powertrains – including a pure electric version costing £29,495. If you're still nervous about going fully EV, you can alternatively pick a hybrid or plug-in hybrid version, providing a tad more reassurance on longer journeys. All Ioniqs have decent cabin space for families of four or five and a decent boot.
Read our full Hyundai Ioniq review
Browse Hyundai Ioniq cars for sale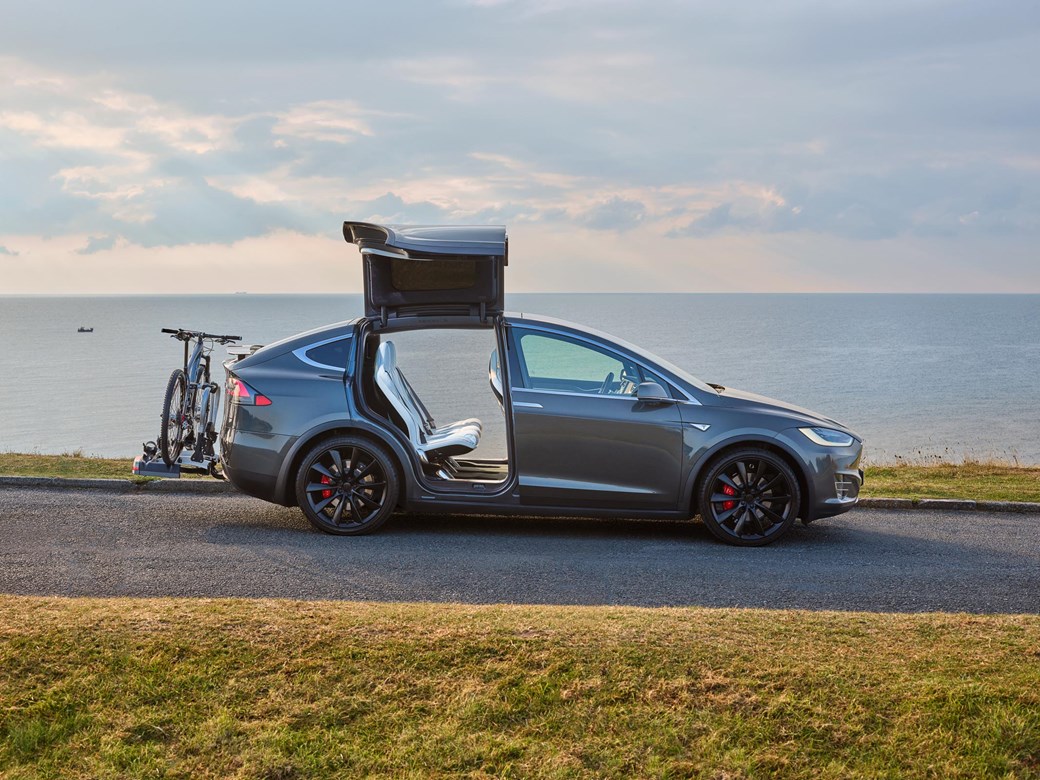 Need space for seven? A swanky Tesla badge? And all the modernity and clever-clogs tech the brand has become famous for? Step this way: the Model X is half crossover, half MPV, but all Tesla electric car. Famous for its cleverly hinged gullwing rear doors that open even in the tightest of car park spaces, the interior is roomy for five and the rearmost third-row seats are fine for kids on short journeys. It's pricey though, costing from £75k in the UK for a Model X 75D entry-level model.
Read our full Tesla Model X review
Browse Tesla electric cars for sale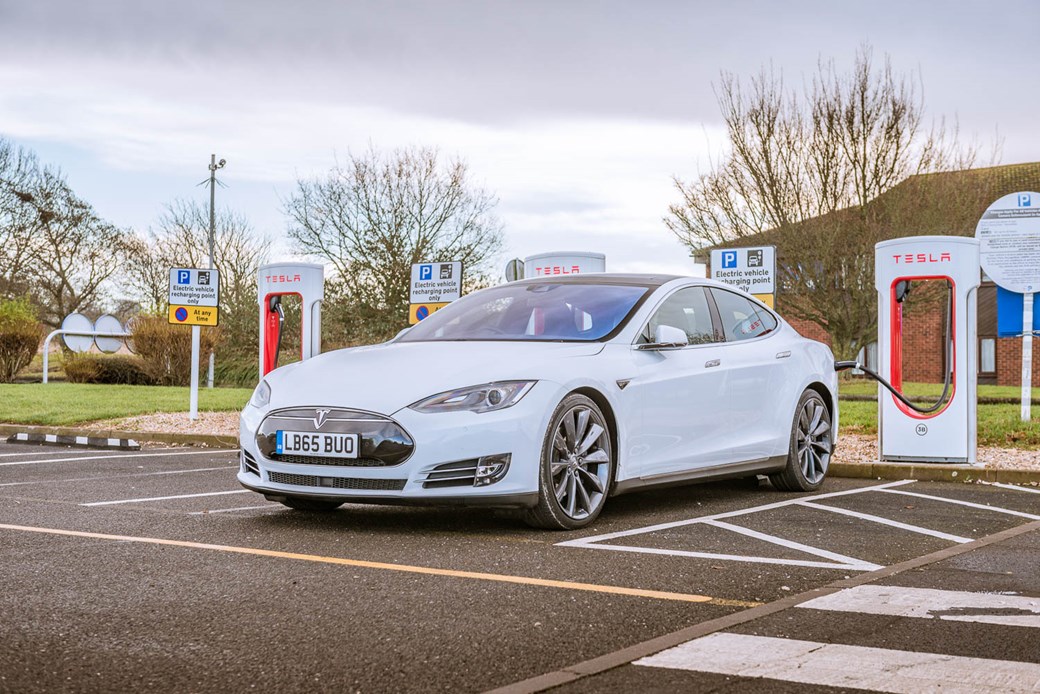 The Model X's more sensible four-door saloon sibling, the Tesla Model S is the landmark electric car that set the cat among the pigeons. It's well established now and brought a dash of executive style to the EV marketplace years before the Europeans finally caught up. It has a very long range, nudging 300 miles in many trim levels, and performance is – quite literally – Ludicrous in the higher-powered models, which can dispatch 0-60mph in around three seconds dead. These are practical saloon cars, with plenty of space for five, a fully flat floor for rear-seat passengers and there are even occasional pop-up sixth and seventh bench seats in the boot available as an option for short-haul trips. All Teslas benefit from the brand's fledgling Supercharger network for rapid recharging.
Read our Tesla Model S long-term test review
Browse Tesla electric cars for sale

Everything you like about the VW Golf, just in a cleaner, silent electric package. This is grassroots motoring, albeit at a price: the electric e-Golf starts at around £32k in the UK. For that outlay, you get all the usual Volkswagen attributes – first-rate build quality, clever connectivity and generous packaging – but with a silent powertrain that will save you plenty of cash in cheaper running costs. For many, this could be the ideal stepping stone electric car – mixing conventional looks with cutting-edge technology.
Read our VW e-Golf review
Browse VW Golf cars for sale
Best small electric cars for urban use
Until autumn 2018, you could pick your BMW i3 in pure electric or plug-in range-extender forms – but the get-you-out-of-jail petrol engine onboard is being dumped for 2019. The i3 EV is the simplest of all, and mixes clever F1-spec carbonfibre construction with futuristic styling to make a great city car. With the tightest turning circle you've ever driven, this tiny BMW is extremely agile around town and there's plenty of room in both rows of seats for bodies, although a small boot is a blot on the copy book. It feels every inch a small BMW to drive, with agile handling and that Germanic precision to the controls that impart a true premium feel. Prices start at around £34,000 and there are usually monthly finance deals starting at less than £300 a month – bringing EV ownership to within reach of more motorists.
Read our BMW i3 long-term test review
Browse BMW i3 cars for sale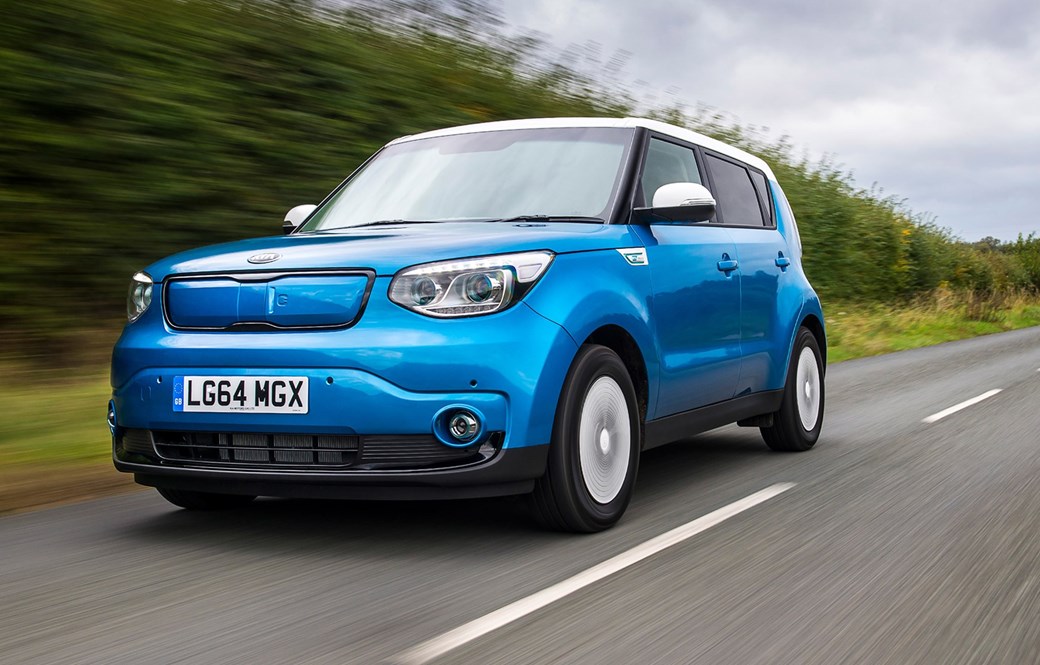 Another conventionally shaped car with a radical all-electric powertrain. It's pricey for a small car (costing around £30k in the UK), but these batteries don't come cheap, remember – and the electric Soul will qualify for the Government's plug-in car grant, lopping £4500 off the list price. Kia quotes a driving range of 132 miles, so it won't go as far as some rivals, but it's pleasant to drive and performance is brisk around town. This remains a funky-looking tallboy hatchback; just watch out for the small 281-litre boot, which is on the tight side.
Read our Kia Soul EV review
Browse Kia Soul cars for sale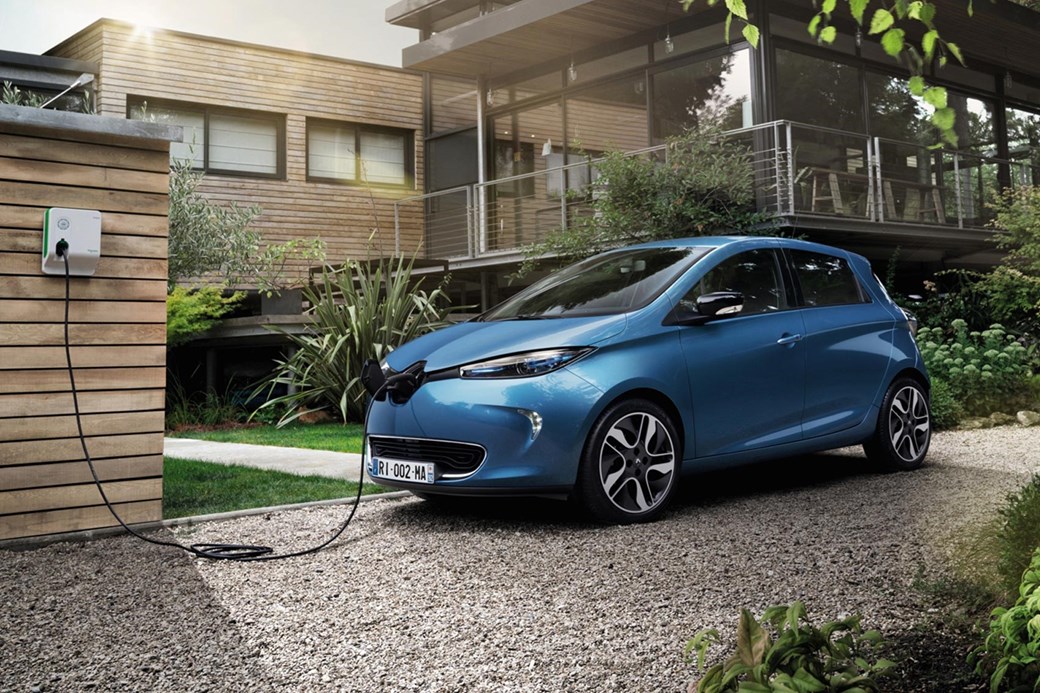 What is the cheapest electric car to buy? The evergreen Renault Zoe! One of our favourite small electric cars, it's cracking value at around £14,000 once you've factored the Government's Plug-in Car Grant which lops £4500 off the list price. This is a bespoke EV, with no petrol or diesel iterations available, and changes wrought in 2017 added a significantly longer battery range of up to 250 miles on the official cycle. In the real world, that translates to 186 miles in warm weather, falling to 124 miles in the winter for the big-batteried model.
Read our Renault Zoe review
Browse Renault Zoe cars for sale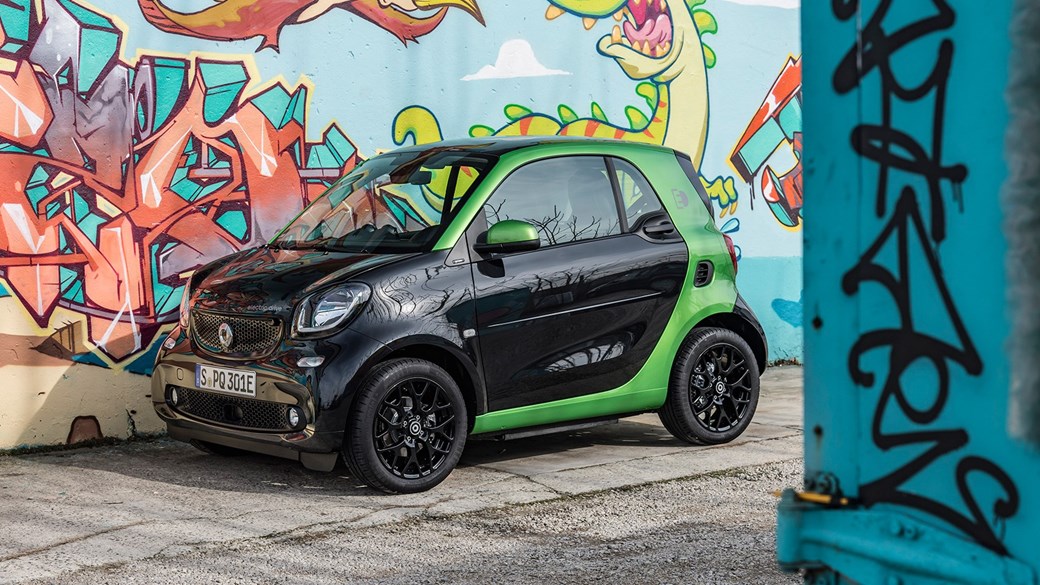 If ever a regular combustion engine car was ready for electrification, it was the Smart Fortwo. This diminutive two-seater has been streaking around our city streets for two decades now and Daimler has seen sense and equipped it with an electric motor and battery for zero emissions and whisper-quiet urban transport. Smart has been developing its Electric Drive models for many years now and it's managed to get the cost of Fortwo EV down to around £16k after the Government grant. It drives much like a regular Fortwo and we found performance around town to be more than ample; only out on M-ways and faster roads did we feel it felt out of its depth.
Read our Smart Fortwo Electric Drive review
Browse Smart Fortwo cars for sale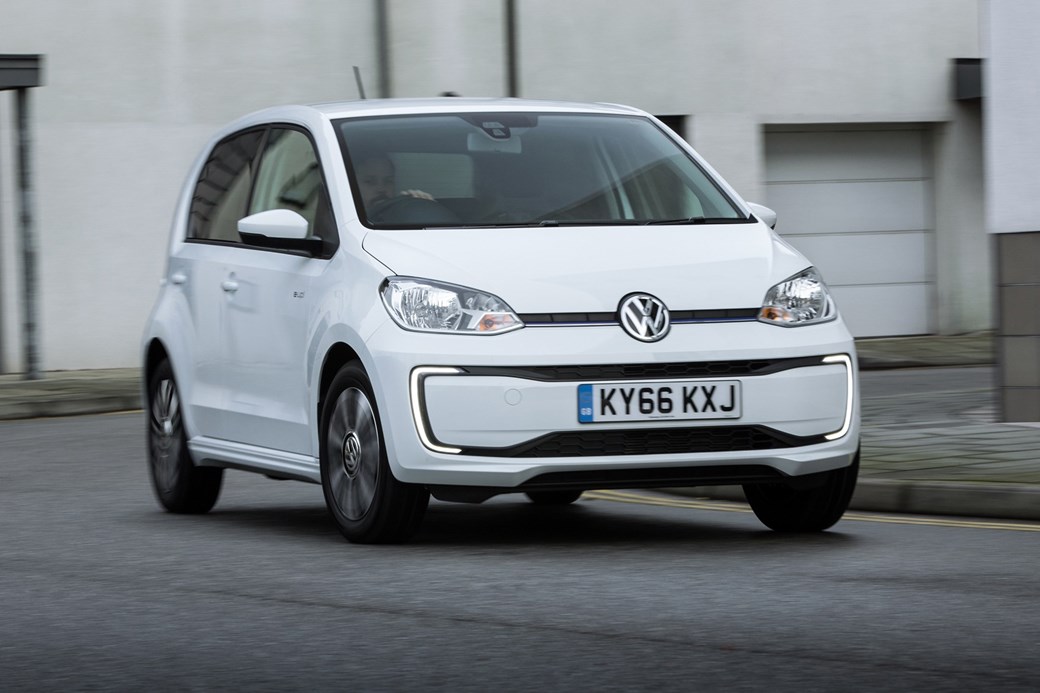 'A Smeg fridge on wheels' we opined when we first drove the electric Up city car. Despite having a name that'd make a Yorkshireman grimace, the e-Up is a typically polished Germanic affair with all the usual Volkswagen quality and attention to detail. However, it broaches the £20k price threshold and has an unfortunately short 99-mile EV range, which will limit its practicality. If you really do just want to strut around town silently in a tax- and environmentally-efficient fashion, the VW e-Up might be for you. If you need more miles in your range, then look elsewhere.
Read our VW e-Up review
Browse VW Up cars for sale
Best electric cars for enthusiasts
Electric cars don't come any more thrilling than this: the classic Morgan Three-Wheeler tuned up with an electric powertrain. So you get all the fun and hand-crafted special feeling of the bespoke Three-Wheeler with bang-up-to-date technology for an unusual ancient-meets-modern transport. Impressively, the Morgan Motor Company claims the finished result weighs less than 500kg and quotes a range of 150 miles. The Morgan EV3 is being built in partnership with Frazer-Nash Energy Systems and will go on sale in 2018. One for if you're feeling brave…
Read more about the Morgan EV3
Browse all our Morgan reviews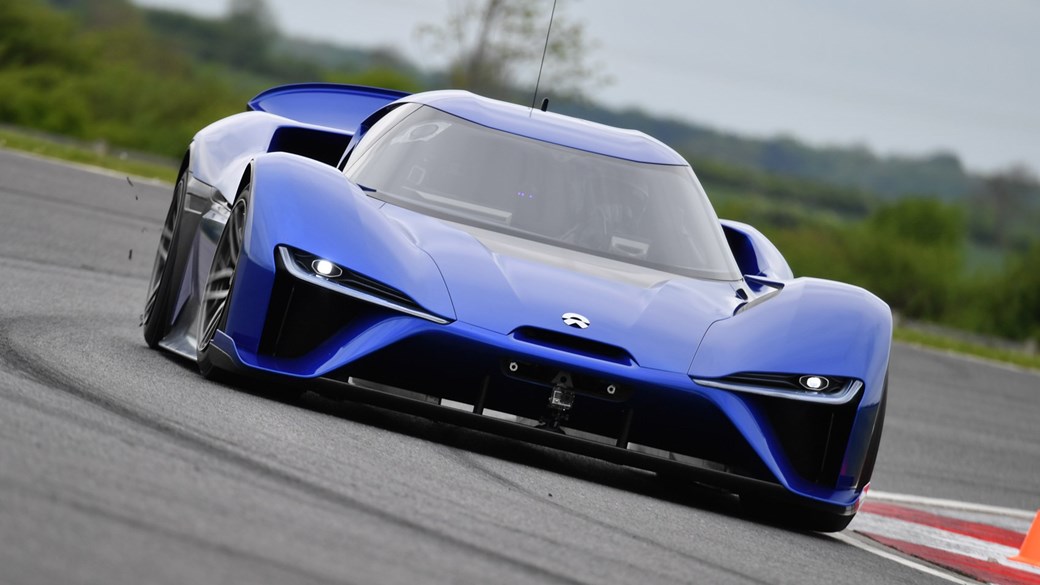 If money really is no object, the Nio EP9 is one of the most extreme electric cars on sale anywhere. It's already shattered the Nurburgring lap record thanks to a megawatt of power from its brawny electric motors. Yes, that's the equivalent of 1360bhp and there's an equally punchy-sounding 1092lb ft of torque to boot. The end result is 0-62mph in just 2.9 seconds and a top speed of 196mph. You can read our review below to find out just how extreme that performance feels, but there might be a small fly in the ointment: this thing costs £1.2 million (before tax) and is very much in the experimental pioneer phase…
Read our Nio EP9 review
Coming soon… the best future electric cars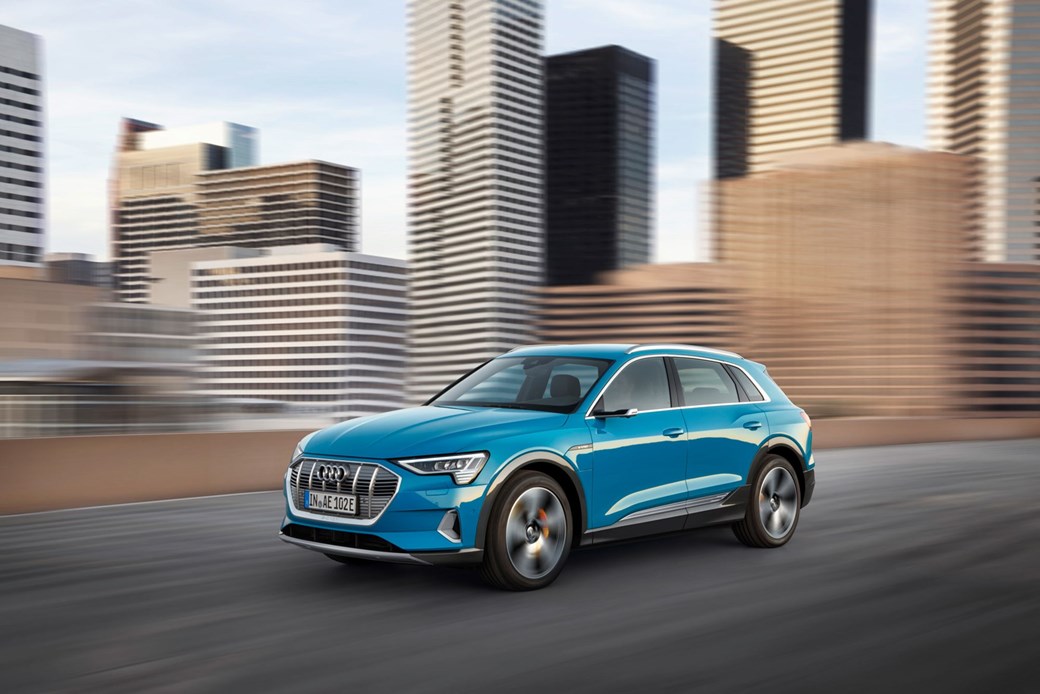 Audi only sells plug-in hybrid electric cars today, but that'll change late in 2018 when the new E-tron all-electric SUV (above) arrives. It's a full five-seater and boasts an e-range of around 250 miles – and Ingolstadt is promising a rapid-charge capability of 150kW charging, meaning it'll be replenished in pretty quick order with top-ups taking just 30 minutes (once the infrastructure is in place, obvs). There's also a host of aero trickery, including cameras replacing door mirrors and other slippery tricks to bring the drag coefficient down to 0.28. In short? It's a very aerodynamic car to make that electric range even longer. Note also the neat trick of having two charging ports on both front flanks – making it easier to plug in, no matter where your plug is at home or work.
The sister car to the Hyundai Kona Electric, the new e-Niro is the final part of the Koreans' triptych – the fully electric version of the popular small crossover. It keeps a decent boot (despite the batteries stuffed under the floor) and best of all is the 300-mile range quoted for the e-Niro, thanks to a chunky 64kWh battery. Brits won't be offered the more affordable (and less rangey) 39kWh battery option. While the Soul EV has sold a modest 350 models a year in the UK, the importer has high hopes for this more practical model. First deliveries start in March 2019.
Read more about the Kia e-Niro
 Mercedes-Benz is busy preparing a new range of electric cars, developed under the EQ banner. The first model will be the EQ C electric SUV unveiled in autumn 2018 and due in showrooms in spring 2019 costing around £70,000 to rival the Jaguar i-Pace and other SUV EVs coming from most premium manufacturers. Roughly the size of the GLC crossover, the EQ C is packed with tech and its 80kWh lithium ion battery is claimed to be good for a 280-mile range.
Even sports car maker Porsche is getting in on the act: the Taycan is the first all-electric car from Zuffenhausen and you can expect incendiary performance, a choice of different power outputs (think Carrera, Carrera S and – maybe – even Turbo model ladder) and charging times of around 250 miles in just 20 minutes. What started life as the Mission E (above) could be a game-changer…
We've recommended the pricey but excellent Tesla Model S and X above – but from 2019, you'll be able to buy the 'game-changing' Model 3 too. It's already in low-volume production in the US, but we must wait for right-hand drive sales in the UK – and that means we don't know the price yet, either. If it costs the rumoured £35k, that could indeed change the game, and tempt many motorists from their plug-in BMWs and Mercedes.
If performance is your thing, the new Tesla Roadster v2 due in 2020 is hard to ignore. In typical Elon Musk fashion, the entrepreneur has decreed that the first open-top Tesla will also be the world's fastest car – with 0-60mph in a claimed 1.9sec. That's what happens when you plumb 7300lb ft of torque through a lightweight four-seater targa bodyshell. Bearing in mind some of the outrageous claims made for other Teslas (and the company's inability to launch cars on schedule and budget), we might take its 250mph top speed and 620-mile range with a pinch of salt.
Source:  https://www.carmagazine.co.uk/electric/best-electric-cars-and-evs/